The Portuguese footballer looked positively tiny next to the enormous poster of his semi-clad self in Madrid, Spain on Thursday (31 October).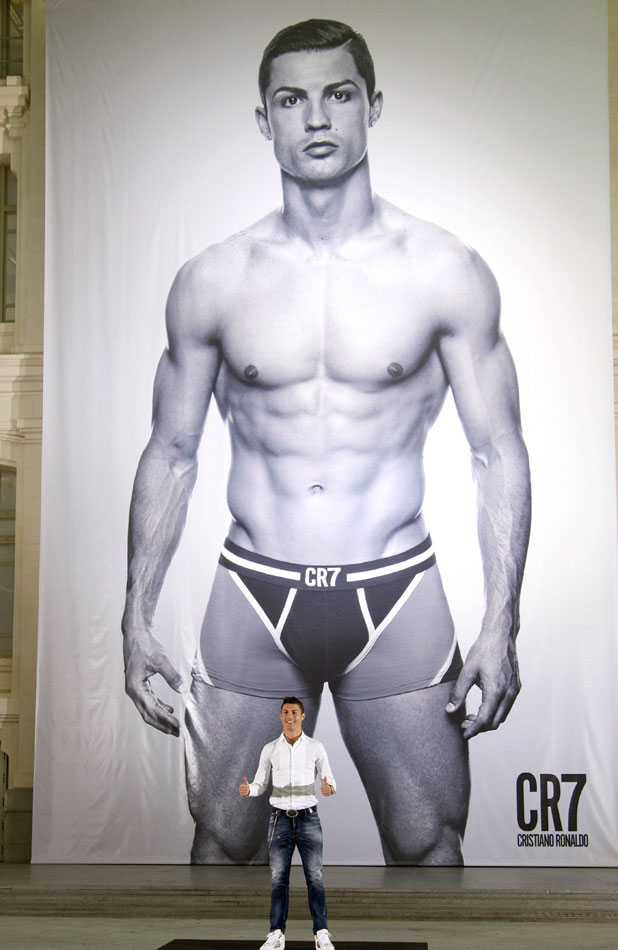 Cristiano looked pretty proud of his stripped down self (and, let's face it, why wouldn't he be – just look at that picture!) as he gave a double thumbs up for the cameras. 
He later tweeted a picture from the press conference showing just how huge his billboard was. "Proud to see this image from #CR7underwear campaign displayed in one of Madrid's most famous landmarks today," he wrote.
The Real Madrid player has launched his CR7 collection of underwear and socks in collatoration with CFDA Award-winning designer Richard Chai, who has previously worked with Armani, Donna Karan and Marc Jacobs.
The collection goes on sale 1 November.